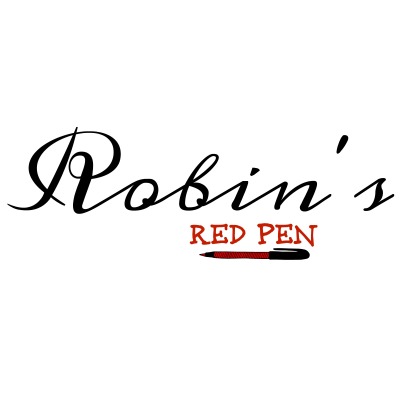 A deposit of $25 will be required for work to be booked through Robin's Red Pen. Dates are not guaranteed until the deposit is paid. Deposit invoices must be paid within 48 hours. 
Deposits will be credited towards final balance due. 
Minimum total charge, before any discounts that may be applied, is $50. 
The client will receive a PayPal invoice for all services.

Manuscripts/documents must be received by Robin's Red Pen by 5pm, eastern standard time, on the day booked. Files must be sent in .doc or  .docx form.
Manuscripts/documents that are received late may be subjected to an additional rush fee of 25% of the final total due. Robin's Red Pen will inform the client of this fee beforehand, if it is deemed necessary. Work may also be cancelled and deposit retained by Robin's Red Pen if it is deemed there is no longer sufficient time scheduled to complete works that are late. Clients will be informed if this occurs. 
Once the work has been submitted to Robin's Red Pen, the client will receive an invoice for the balance due. Balance can be paid in full or in partial payments.  
The client will receive the edited book/document once the final balance has been paid in full. If balance is paid in full prior to work completion, book/document will be sent on or before the scheduled date of completion.
Complimentary sample edits of up to 2,000 words are available only for new clients. 
New clients who wish to continue services after the sample edit will not be charged for those words (up to 2,000) if the book/documents sent for editing are from the same work as the sample. This will be reflected on the invoice. 
No combined discounts. 
Robin's Red Pen reserves the right to raise rates no more than two times per calendar year. Clients will be notified at least two weeks in advance of such rate changes. Work that is scheduled prior to any rate changes will still be invoiced to reflect the rates at time of booking. 
 Cancellation made more than two weeks (14 days) prior to the date booked will receive a full deposit refund, or will be able to reschedule the date without paying an additional deposit. 
Cancellations made with less than two week's notice will forfeit deposit paid. 
If a major issue or emergency arises, causing a last minute change or cancellation, please email Robin's Red Pen as soon as possible, or send a message on the facebook page. 
If you have any questions regarding the TOS, please feel free to email using the "Contact Me" page.